MaxiSYS MS909 EV
AUTEL MaxiSYS MS909 EV is a new generation of intelligent diagnostics for electric, hybrid, gas and diesel vehicles.
MaxiSYS MS909 EV by Autel is a new generation of intelligent diagnostics for electric, hybrid, gas and diesel vehicles. With its dedicated EVDiag Box, MaxiFlash VCI, and detailed graphics, system information, and step-by-step instructions, the MaxiSYS 909EV provides a comprehensive approach to advanced electric and hybrid vehicle diagnostics.
---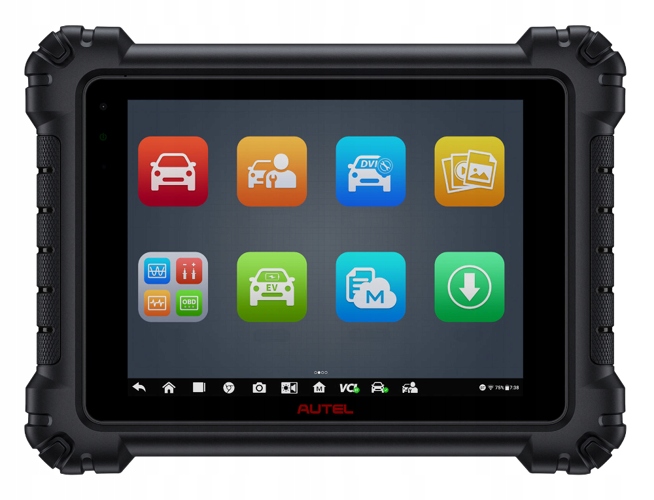 AUTEL MaxiSYS MS909 EV is a combination of the full diagnostics of the MS909 model plus advanced diagnostics for electric, hybrid, gas and diesel vehicles. The diagnostic tester features a 9.7-inch touchscreen, armored, workshop rugget case. It is powered by a very fast 8-core processor and allows wireless diagnostics via bluetooth interface.

---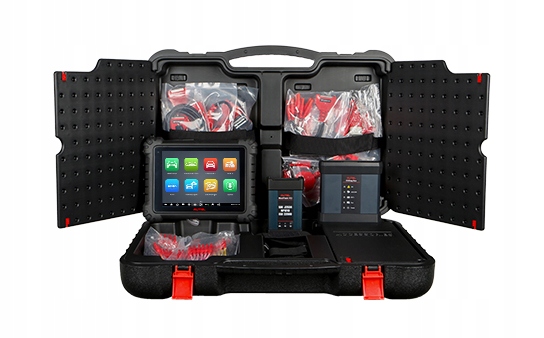 The main advantages of the MaxiSYS MS909 EV:
Autel EV scans components included in the high-voltage system, reads and clears fault codes, includes component replacement procedures and service functions,
Autel EV can analyze the condition of a traction battery in detail by checking SOC and SOH parameters. The software provides information about the location of the battery and its proper handling and operation,

AUTEL MaxiSYS MS909 EV

includes block diagrams of the high-voltage system with listed circuits, pin descriptions and connectors,
It allows reading of trouble codes, clearing of trouble codes, viewing of actual parameters (also in the form of graphs and indicators: several modes), coding of components, adaptations of components (throttle, EGR valve, engine computer, etc...) test of actuators (actuation of EGR valve, fan motor, counter tips, central locks, etc...).
Main advantages of Autel EV DIAGBOX:
Advanced diagnostics for U.S., European and Asian electric, gas and diesel, and hybrid vehicles,
Rapid analysis of EV high-voltage system including ability to read and erase codes and view live data,
Comprehensive diagrams of high-voltage system block, components and sockets; Step-by-step system disassembly instructions,
Interactive Data Logging sessions enable direct contact with Autel Support for first-hand troubleshooting of diagnostic bugs and error,
Charge status and analysis of the battery's true state of charge, using special adapters,
Detailed adapter wiring diagrams to ensure safe testing,
Rapid analysis of the high-voltage installation of EVs, PHEVs, HEVs including DTC fault codes, their deletion and parameters,
Comprehensive high-voltage installation diagrams including component layout and wiring diagrams with connector descriptions,
Cloud-based Data Manager saves customer and vehicle records, scanner data and technician notes,
Battery pack analysis can be performed via OBD or analyze the pack directly with included specialty cables and jumpers; the Ultra EV screen displays detailed graphics and in-depth connection guidance to provide safe and secure testing,
One-stop multitasking designed for ideal management of workshop operations to keep all data files, customer info, and vehicle records well organize,
---
MaxiSYS MS909 EV Set includes:
AUTEL MaxiSYS 909 EV,

Set of adapters for electric cars,
Main diagnostic cable,
Suitcase with compartments,
MaxiFlash Elite wireless diagnostic head,
OBDII connector,
Power charger,
Power cable with clamps, and cigarette lighter,
3 pcs touchscreen pens,
Warranty card,
Soft cloth,
EV Diagbox zawiera:
- EV Diagbox,
- Adapters,
- Connectors,
- EV DiagBox soft,
An in-depth analysis of the battery in the most popular brands:
BMW, TESLA, VOLKSWAGEN, AUDI, MINI, HONDA, TOYOTA, LEXUS, FORD GM, RENAULT, ACCURA, NISSAN, HYUNDAI, KIA, BYD.
---
Intelligent EV Diagnostics with MaxiFlash VCI/J2534!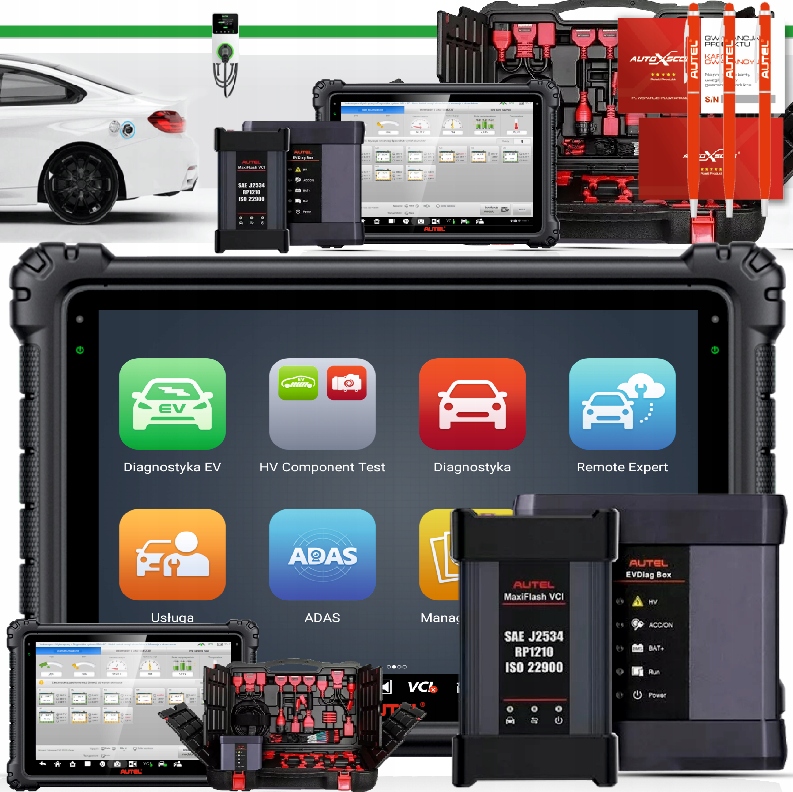 Microphone Dual Speakers 3-Band 3.5 mm stereo/standard headset jac
Gravity Accelerometer, Ambient Light Sensor (ALS)
Rear: 16 Megapixel, Autofocus with Flashlight Front: 16 Megapixel
Dual Wi-Fi (802.11 a/b/g/n/ac 2x2 MIMO) BT V5.0 + BR/EDR GPS USB 2.0 (2 USB TYPE-A ports and a Mini USB port) HDMI 2.0 SD Card (Support up to 256GB)
9.7-inch TFT-LCD with 1536 x 2048 resolution & capacitive touch screen
4GB RAM & 128GB On-board Memory
Qualcomm 660 Octa-core Processor (2.2GHz Quad-core A73 + 1.8GHz Quad-core A53)
15000mAH 3.8V lithium-polymer battery Charging via 12V AC/DC power supply with the temperature between 0°C and 45°C
-20 to 60°C (-4 to 140°F)