TOPDON Phoenix Remote Diagnostic Tester
TOPDON Phoenix Remote is TOPDON's newest cutting-edge automotive diagnostic scanner. With a 13.3 inches screen this all-in-one tool offers a wide array of functionalities that will expand any technician's capacity to complete even more jobs.
The Future of Diagnostics !!!

Phoenix Remote

by TOPDON company is an automotive diagnostic scanner with extensive coverage of over 200+ makes and 1000+models. Featuring Remote Diagnosis, this tool offers unprecedented insight and convenience. This functionality enables real-time communication between smart tools, completes remote diagnosis of vehicles without space constraints, and leverages OE-level functions, making it a game-changing device for auto shops.

---

Dual Diagnosis For Limitless Capabilities

With Remote and Local/Intelligent Diagnostics, this cutting-edge car scanner gives you diagnostic capabilities without limits.

Get The Job Done At Any Time, From Anywhere

The Phoenix Remote supports voice & video calls to ensure real-time communication between customers and technicians.

Get Instant Support From TOPDON Professionals

This tool's technical support includes a remote service staff composed of TOPDON's profossional technicians, available to offer instant assistance throughout remote diagnosis procedures.

Access The Latest Protocols With The Remote

TOPDON's Phoenix Remote supports J2534, CAN2.0, DoIP, CanFD, D-PDU, and RP1210 protocols. With the Phoenix Remote, you will never be forced to outsource!

Dedicated for Electric Cars

This tool operates on a growing list of electric and alternative energy cars, allowing users to match growing revenue opportunities, and work on even more vehicle makes.


200 and more Vehicle Models

The Phoenix Remote boasts a comprehensive database with over 200 vehicle models, offering unmatched coverage to end users.

Access To Advanced Functions

Perform other vehicle modifications by accessing advanced functions with the Phoenix Remote. This core scanner lets you unlock special vehicle features. Applicable to Audi, BMW, Ford, Mercedes-Benz, Toyota, Volkswagen, and many brands.

FCA Secure Gateway Access

The Remote supports FCA Secure Gateway Access, letting you adjust protected functions on the most modern makes.

VAG (Volkswagen Audi Group) Coverage

The VAG Guided Procedures include intuitive step-by-step directions for Volkswagen, Audi, Skoda and SEAT vehicles.


---
What's in the Box:
TOPDON Phoenix Remote
OBDⅡ Extension Cable
Battery Clamps
Cigarette Lighter Cable
Fuse x 4 (φ5*20mm)
Fuse x 2 (φ6*30mm)
Type-C to USB Cable
NN-14+16 Nissan
OBDⅠ Adapter BOX Transfer line
FT-3 Fiat
Password Letter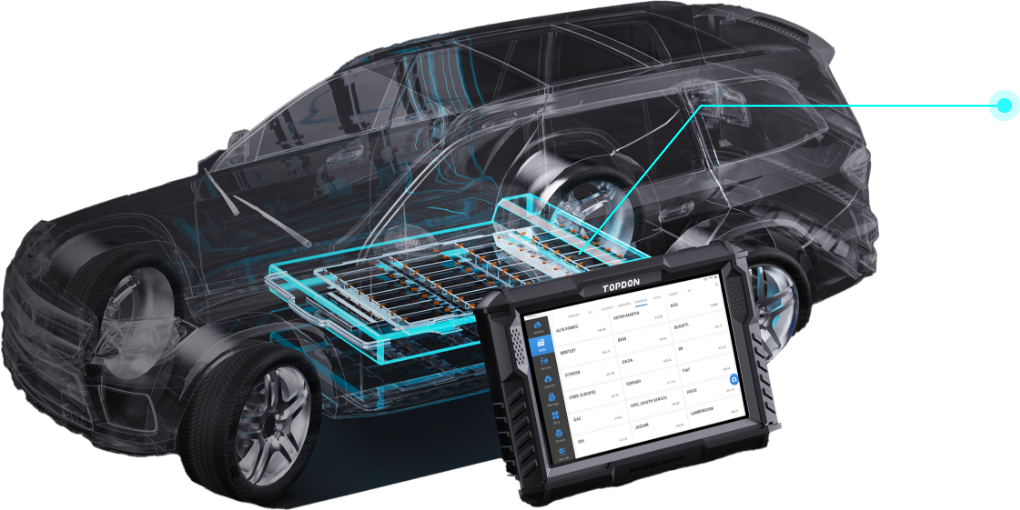 English, French, German, Spanish, Portuguese, Russian, Japanese, Italian, Chinese(traditional), Hungarian, Dutch, Turkish, Polish
4-Core Processor, 2.0 GHz
291 x 199 x 50mm (11.46 x 7.83 x 1.97")